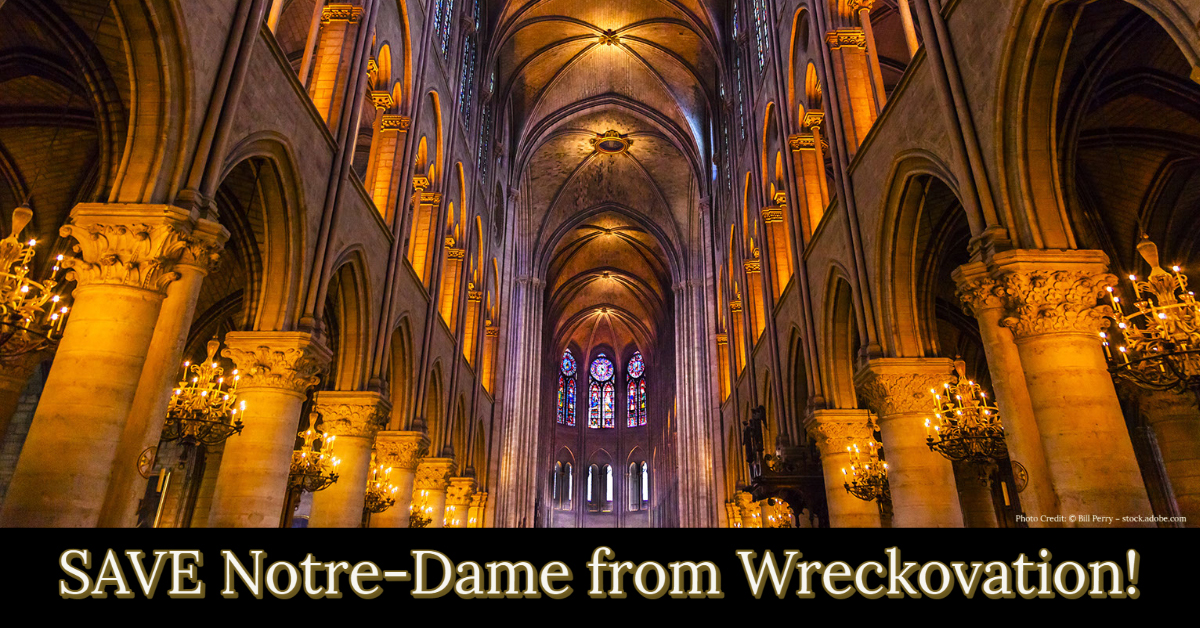 The diocese of Paris is preparing to "modernise" Notre-Dame.
In reality, the most famous of French cathedrals could be disfigured according to specialists.
We even fear that it will take on the appearance of an airport hall!
Please ask the apostolic administrator of the diocese of Paris, Mgr Pontier, to immediately renounce this project. Please sign the petition and share among your friends!