"The level of any civilisation is the level of its womanhood." Venerable Archbishop Fulton Sheen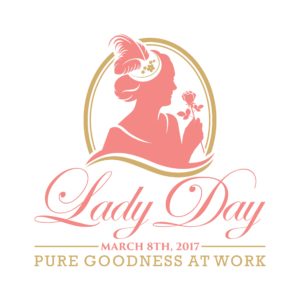 Social agitators — the same who marched on Washington, DC in January and those looking for Repeal the 8th in the much publicised and shockingly vulgar Women's March — are at it again.
"A Day Without Women" general strike is planned for March 8, International Women's Day, asking women to stay home from work to show support for radical egalitarian feminism and harmful social causes like Planned Parenthood, abortion, and same-sex "marriage". In Ireland its being called "strike 4 repeal" on March 8th and has already over 10,ooo likes on facebook.
But how many women can really skip work? What about mothers? What about nurses or any woman who works in society to help others? We can't skip work! And furthermore, we don't want to. Lady Day is a positive response, a day for us to celebrate God's plan for women as pure and good. In fact, the motto for this special day is "Pure Goodness at Work!"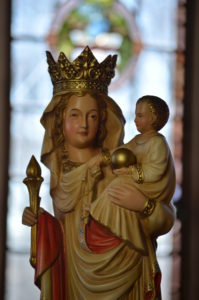 Lady Day is dedicated to the most sublime lady ever: Mary Most Holy. In her motherhood, she has nurtured all human beings.
Our greatest dignity is, like Mary, to be what God designed us to be and our greatest happiness is in fulfilling God's intention. As St Francis de Sales says, "Do not wish to be anything but what you are, and try to be that perfectly." What are women meant to be?
Some are meant to be mothers, with a nurturing presence at home. Others, not given the grace of natural motherhood, are privileged to be mothers in a spiritual sense, to nurture others by unfailing purity, goodness and selflessness.
"Mothers are closer to God the Creator than any other creature; God joins forces with mothers in performing this act of creation…What on God's good earth is more glorious than this; to be a mother?" Cardinal Mindszenty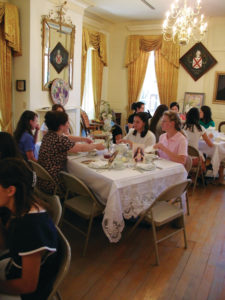 What can you do on Lady Day?
1. Go out for tea with lady friends on March 8th. Dress up in a modest, elegant way to celebrate femininity. If someone asks why you're dressed up, be prepared to explain that Lady Day is a special day to appreciate how God made women, and embrace our God-given role in society. Note: you do not need to take off work. Just be special on the day
2. Post photos of your Lady Day outing on your facebook page. When posting please use the hashtag #ladyday.
3. Meet with lady friends and pray the Rosary together.
4. Wear your Save the 8th badges.
This special outing to celebrate Lady Day and the photos will counter the divisive "A Day Without Women" strike. It will have a good influence on our children and on society! Will you join me?
Happy Lady Day!
Colette Zimmerman is a Catholic mother, wife and writer. She and her husband Thomas are TFP Supporters. Mrs. Zimmerman writes regularly on issues related to fashion and Catholic femininity on her Catholic Lady Blog.