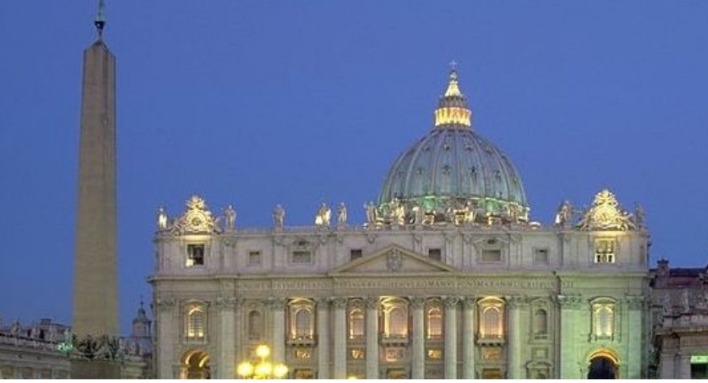 Pope Francis' announcement of an upcoming synod dedicated to synodality is a cause of concern. Synodality is a vague term that describes the spirit of a synod, which is an assembly of ecclesiastics or other church delegates, convoked pursuant to the law of the church, for the discussion and decision of ecclesiastical affairs. Despite earlier proclamations, the latest synods have been bad examples of synodality. Above all, there can be no synodality without fidelity to tradition and a conscious adhesion to the doctrine that the Church has always taught.
Synodality is the problem, not the solution. Many probably trembled when Pope Francis, in his speech at the end of the Amazon Synod, mentioned the possibility of holding a future synod on synodality. Holding a synod about synodality means there is uncertainty about what synodality is. Thus, the forthcoming synod addressing synodality will have a weak foundation because synodality is what gives a synod its foundation and legitimacy.
Apart from this curious play on words, a possible future synod on synodality is a cause of great concern. It could validate the current version of synodality and consecrate its present practice, which it must be noted, has hardly been synodal. Synodality is today a password that supposedly opens every door and solves every problem. Instead, it gives rise to many problems.
Synodality is proclaimed and trumpeted about with much fanfare. However, it is not being applied at synods. It is a cover word, a screen word, a leaf-fig word. Synodality is supposed to resolve the serious question of sexual abuse and even that of the divorced and remarried. The same attributes hold for implementing a pure, integral ecology, and the reform of the Church. Its advocates claim there will be no pastoral conversion or ecological conversion without synodal conversion. Synodal conversion seems to precede even conversion to Christ.
Despite such fanfare, the latest synods on the family, the youth and the Amazon were not set up and conducted in a truly synodal way. The highly contested Instrumentum laboris (working document) of the Pan-Amazon Synod was written by a handful of people from the Pan-Amazonian Ecclesial Network (REPAM). The much-trumpeted consultation of 80,000 Amazon natives does not seem to have taken place. The appointments of Synod Fathers were strongly oriented in one direction. Did anyone have doubts about how Father Spadaro or Cardinal Marx would vote? The fundamental indications on where the synod would go were given in advance. Thus, once the final document was released, everyone discussed the same widely anticipated problems debated before the synod, namely priesthood for married people, women deacons and Amazonian rites.
The running of the synod was prepared and accompanied by strictly controlled press statements. Television networks, Catholic newspapers or magazines known to question or express doubts about the synod were excluded from participating in events. The synod played to a unanimous and enthusiastic choir. Thus, many think that both the Synod final document (at least its draft) and the future apostolic exhortation (at least its draft) had already been written even before the event began.
It would be consistent that this non-synodal way of implementing synodality would also affect the possible future synod on synodality, and further delegitimise both synodality and the synod. Synods conducted in this way undermine the believers' adhesion to the faith and weaken synodality itself. This undermining affects not only those who actively participate in a synod but also the whole ecclesial body, which, while not participating, prays for and believes in the meeting.
Moreover, due to the defective application and contradictions in the exercise of synodality as now practiced, the present conception of synodality is rather dangerous. There can be no synodality without fidelity to tradition and a conscious adhesion to Church doctrine as it has always been taught. Synodality is not an assembly relationship or a method of discussion. It is a deliberate insertion into the life of the Church in communion with the whole Church of all times from the Apostles onward. It includes the Church, which is no longer on pilgrimage on Earth and the tradition of no longer reigning popes.
There is no synodality without absolute fidelity to doctrine because only one Spirit inspired Revelation and animates the union between the members of the Church. The Synod Fathers do not 'synodise' (if this verb exists) as they please: Christ 'synodises' them by calling them together in unity. If synodality looks only ahead and not back, it risks becoming an assembly at the mercy of changes decided upon outside synodality.
If synodality originates from man, people or situations and not from God, it risks being functionally dependent on human structures. Thus, it gives rise to Pharisees, who remind Synod Fathers that there is a doctrine born in the Amazon to which Amazonians are entitled to receive intact. Pharisees are those who put synodality at the service of a doctrine said to have been born in the Amazon.
Synodality is not a convention from which truth is born; it is the truth at the service of those who come together. Synodality is not a 'how' without content. It is not a container to be filled with "mutual sharing," but rather the truth that all must serve. Strictly speaking, there is no need for synods to have synodality. If held, synods must be governed by the idea that synodality is what makes synods, and not the synods that make synodality. Let there be fewer synods and more synodality.
Source: La Nuova Bussola Quotidiana.